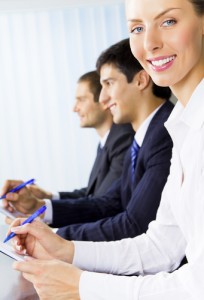 Companies need the best people in order to be successful. But there can be challenges that these same companies may face when looking for the best people in the job market. Hiring them may not be as easy if companies don't know how. Here are some tips that might help in trying to hire the best people for the available jobs.
Specify the skills and talents your company needs.
One of the first things that you should know when looking for the best people is by having a good idea what skills and talents the company needs to be successful. There are a lot of people who excel on a certain area and are considered the best. But if that skill set and talent is something that you company finds little use of, there's no need to pursue such applicants and better look for other people who might best fit in to what your company needs.
Make your job offer attractive and exciting.
The best way to hire the best people is making the job opening attractive and exciting for them. You must try to look into the hearts of the best people and try to learn what makes them happy or interested. Once you know, try to develop the job into something that will make them interested and inquire further. It may not necessarily be the highest offer in terms of compensation package. Having a good working environment and opportunities for growth may attract and interest the best people as well.
Try different channels.
The chances of hiring the best people will be better if you try to find them from different channels. Some of the company's own employees may know someone who might fit a certain job the company needs. Colleagues from other companies may also be good sources of referrals for the best people to hire. Most of the time, it is through this means that many companies are able to get the best people and not just from the general job market.